Water Damage Restoration in Northern Michigan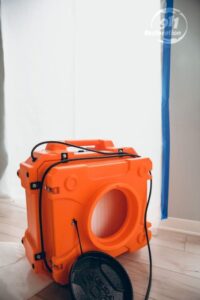 Water damage could mean many things for homes and businesses in Northern Michigan. Local properties may be hit by anything from a pipe burst to a tornado. Fortunately, 911 Restoration of Northern Michigan is here for you no matter what caused your water damage emergency.
Reach out to our flood cleanup crew day or night, 365 days a year. Our water damage restoration technicians respond urgently every single time, promising an arrival time of 45 minutes or less.
Our staff takes pride in offering comprehensive water damage restoration and mold remediation services. Every technician is highly trained and prepared to handle all phases of the recovery process. They manage water extraction, structural repairs, mold inspection, mold remediation Lansing, and everything in between.
Our IICRC certified business is licensed, insured, and bonded. We are locally owned and operated, so you can be sure we take our neighbors' needs personally. Our goal is to offer you peace of mind and a Fresh Start after a pipe burst, flooded basement, or any other disaster. We work hard to give you the answers you need, starting with a free visual inspection (for property owners only).
We also offer a free insurance consultation. Allow a flood cleanup expert to review your policy and help you set clear financial expectations. You can even turn to us for assistance with inventory and loss itemization. We file your claim for you and bill your provider directly. 911 Restoration proudly works with all insurance companies.
Every property owner in the local area can take advantage of these services. We work with both residential and commercial property restoration. Our staff provides water damage restoration and mold removal in East Lansing, Mount Pleasant, Owosso, and the surrounding area.
Let us make your home or business feel fresh and new again. Call 911 Restoration of Northern Michigan today.
24-Hour Emergency Flood Cleanup in East Lansing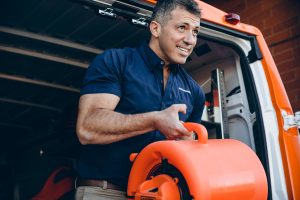 Every water damage disaster deserves an immediate response. Standing water leads to major destruction. The faster you can get help, the better your chances of avoiding rot, buckling, and the cost of mold removal.
Call 911 Restoration and count on our water damage restoration staff to arrive in less than 45 minutes. Once they're on your property, they work at full speed to assess your situation and begin flood cleanup. If you've had a major pipe burst or a flooded basement, they might start by packing out your at-risk belongings for safekeeping. Depending on the nature of your incident, the flood cleanup crew might also offer leak detection, emergency boarding up, or a range of other services.
Once they've removed all water from your property, our water damage restoration crew inspects the structure to make sure it's still strong. Sometimes damage and mold contamination are unavoidable in a major disaster. If you do end up with destroyed materials, don't worry. Our water damage restoration technicians handle repairs personally so you don't have to seek out another contractor.
The crew also conducts an extensive mold inspection to make sure your property is safe against fungus. Mold development is extremely common after a flood, especially a flooded basement. If the mold removal staff finds an infestation, they handle mold decontamination safely and efficiently.
In short, we provide flood cleanup so you can enjoy a Fresh Start. Call now for mold remediation and water damage restoration in Alpena, Cheboygan, and throughout the region.
Full-Service Mold Remediation in East Lansing and Beyond
Mold is more harmful than it seems. If you've recently had a pipe burst, flooded basement, or even a small leak, be sure to get a mold inspection.
Our certified mold decontamination experts examine every square inch of the affected area. They search for all the signs of a hidden infestation, as fungus often thrives in dark, unseen spaces.
It is important to get a professional mold inspection. Even if you can see a mold colony, there could be additional growth hidden out of sight. If your own mold removal efforts only address the mold you see, you are at risk of incurring more damage as the ignored colony spreads within your walls.
You should also know that do-it-yourself mold remediation can be unsafe for you. Fungus releases dangerous particles when agitated. If you scrub at a colony, you force it to release mycotoxins or other microscopic particles into the air you breathe.
Our mold removal crew is highly trained in the safest mold decontamination procedures. They have the tools and skills necessary to clear your infestation without risk to your health. They also complete mold remediation with professional dehumidifying. This step dries the structure of your property to help prevent new growth in the future.
For true peace of mind, turn to 911 Restoration of Northern Michigan for mold removal.