ABOUT US
Sees the Potential in Damaged Properties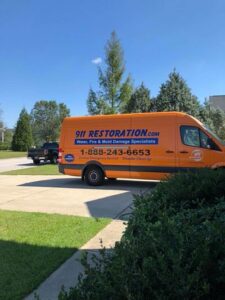 911 Restoration of Northern Michigan is locally owned and operated by Jeff and Sally Madison. This husband and wife team are Northern Michigan natives who recently joined the nationwide 911 Restoration company. They recognize the potential in damaged properties because they earned a living by restoring homes for sale or as rental properties. 
For many years, Jeff and Sally purchased homes damaged from water, mold, and fire. They did the necessary repairs and restoration. As owners of 911 Restoration of Northern Michigan, Jeff and Sally bring that same level of expertise and professionalism for property owners in Saginaw, Midland, Bay City, and other areas throughout northern Michigan. They are excited about bringing a Fresh Start for property owners. 
Jeff and Sally appreciate that customers with damaged properties feel vulnerable. They make sure that their entire team treats a customer's property as if it were their own. "We want to get business the right way," Jeff says. "We want to help other people."
Jeff, Sally, and their IICRC certified technicians are trained and ready for any property emergency, from a backflow pipe burst, ceiling leak, fire damage, or mold. They perform a free visual property inspection (for property owners only), offer free written estimates, and work with all insurance companies. 911 Restoration of Northern Michigan is available 24/7/365 and arrives within 45 minutes. 
Embodying the Spirit of True Customer Service
In addition to his background in property management, Jeff also has 25 years of experience in the transmission building business. He understands the importance of a team working together, with attention to detail. Sally is a registered nurse, whose profession demands communication and compassion. 
Along with their licensed, bonded, and insured team, Jeff and Sally are always looking for ways to improve the customer experience. "Don't talk about great customer service," advises Jeff. "Be about it."
From the moment that a property owner calls 911 Restoration of Northern Michigan to the last walkthrough in a fully restored home or business, there is no emergency or disaster that this team of professionals cannot successfully conquer with a Fresh Start.
Jeff and Sally know how much your property means to you. Your home or business is more than a building but a testament to your hard work and dedication. That is why they leave no stone unturned when it comes to total property cleanup, repair, and restoration. Their goal is to make your property feel and look fresh and clean. 
911 Restoration of Northern Michigan is your local property damage restoration company committed to your 100 percent satisfaction. After all, Jeff and Sally Madison are not only community business owners, they are your neighbors. They observe the golden rule, by treating customers with the same compassion and respect that they would want for themselves. 
Fresh Start after Water, Mold, Fire, or Sewage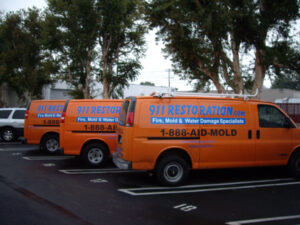 Northern Michigan is known for its natural beauty but also its cold, snowy winters and warm, muggy summers. These weather extremes cause pipes to freeze and burst, basement flooding, mold growth, and other unpleasant incidents. 
For properties with water damage, 911 Restoration of Northern Michigan performs emergency repairs as necessary, including:
Leak detection and repair

Emergency storm and roof repairs

Emergency boarding up

Burst pipe emergencies

Emergency pack-out and storage

Water extraction

Drying and dehumidifying
Jeff and Sally know that water-soaked carpeting, walls, and belongings are a health hazard. Their cleanup crew removes damaged material and belongings, inventories unharmed belongings, and makes sure that no moisture remains. They know that mold often creeps into damp places after there is a flood, overflowing sink, or another water intrusion. 
Mold is a danger to both your property's structure and your health. Jeff and Sally suggest that you leave mold remediation to their licensed, certified, and properly equipped team. Mold must be removed in its entirety or it returns. 
Fire and smoke damage might seem like the end of your home or business but it is really an opportunity for a Fresh Start. Our fire and smoke removal crew carefully sets aside your undamaged belongings, then gets to work eradicating every hint of soot and ash. By the time our team is finished, your property looks and feels better than new. 
Sewage backup, whether it is from a clogged toilet on your property or a disrupted sewer line, is a biohazard that requires meticulous cleaning and disinfection. Certainly, you want to make sure that people and animals stay away, and to call 911 Restoration of Northern Michigan for emergency cleanup. 
When owners Jeff and Sally aren't hard at work helping property owners, they enjoy seasonal sports and leisure, including fishing, boating, skiing, and snowmobiling. This dynamic duo wants customers to know that 911 Restoration of Northern Michigan is ready to help 24/7/365 for any property emergency.