About 911 Restoration of Northern Michigan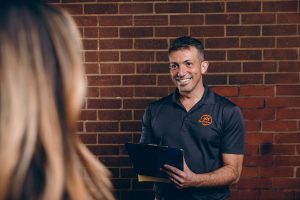 From water damage restoration to fire cleanup, 911 Restoration of Northern Michigan is here to help you discover a new beginning after disaster. Every member of our team lives and works by the Fresh Start philosophy. We believe every challenge is an opportunity to rebuild better and stronger than ever before. This is why we train every technician to provide skilled, comprehensive service, no matter the disaster. Our crew does it all, from water removal and smoke cleanup to mold remediation and structural repairs. We are determined to leave you with a home or business that feels as clean and strong as it was the day you bought it.
In addition to providing a high level of service, 911 Restoration brings you peace of mind in your darkest hour. We offer 24-hour service, every day of the year. Our crew guarantees an arrival time of 45 minutes or less, so you always know help is less than an hour away. We are licensed, insured, and bonded. 911 Restoration is a respected nationwide company, and your Northern Michigan branch is proud to be locally owned and operated. Our technicians serve both residential and commercial properties in East Lansing, Mount Pleasant, and the surrounding cities. We work with all insurance providers, including yours. Our staff even offers a free insurance consultation and filing support.
Whether you're dealing with fire, flood, or fungus, count on 911 Restoration of Northern Michigan for a Fresh Start. Call us today.