Reviews
With over 30 years of experience in the restoration industry, 911 Restoration has accumulated a large portfolio of satisfied customers eager to share their positive experience with you.
Since we provide a very vast array of services, our customers vary and include all personal, business and government entities:
Celebrities and VIPs
Property owners, managers and tenants
Management companies and large complex building owners
Big corporations, insurance companies and banks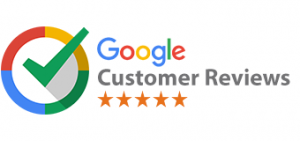 Chuck Johnson

7th of April 2021

911 restoration services of northern Michigan was first class from start to finish. If I could give Jake and his crew 10 stars I would, they deserve it for what they had to deal with. My bathroom and basement backed up with raw sewage 2 inches throughout entire area. It was devastating experience, their project manager Kevin, made a call to the plumber and had the blockage removed within an hour from arriving on the scene. 911 restoration contacted my insurance company and filed a claim for me and assisted me with all of my questions. This company's level of service just blew me Way with their effort and how kind and empathetic they were to my situation. I've never had this happen before and was totally clueless as to how to make this happen. Every aspect of getting the ball rolling to cleaning up my basement was explained to me beyond even what I expected . I literally was impressed at how quickly they had taken charge of the situation and within hours the sewage was removed, water extracted, and area was disinfected. After that I got to see the entire operation and was extremely impressed. Thanks 911 Restoration of Northern Michigan for exceeding my expectations.

Caroline Garcia

5th of June 2021

I had some water damage in my bathroom. 911 restoration came out, assessed the situation and took care of it in a timely manner. They were professional and very kind. I would recommend them 100x over.!