Commercial Water Damage Restoration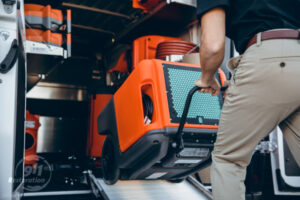 When you own a business, property damage is more than an inconvenience. It interrupts productivity, poses a threat to your revenue, and may even harm your reputation. At 911 Restoration of Northern Michigan, we understand that your commercial property is a brand as much as it is a building. That's why our commercial restoration technicians work diligently to provide fast results and leave you with a clean, strong, sparkling space.
Our lines are open 24/7/365. When you reach out, our commercial restoration workers are at your door in no more than 45 minutes. That is our guarantee to you.
As a business owner, you can easily recognize our commitment to high standards. Our staff is IICRC certified, licensed, insured, and bonded. We train every technician to excel at all aspects of property restoration, including cleanup, sanitization, and repairs. Our crew is equipped to handle a variety of needs, such as:
Smoke and odor removal
Mold inspection
Sewage backup cleanup
Disaster Restoration
And more
We provide commercial restoration in Alpena, Cheboygan, Rogers City, Onaway, and throughout the region.
Above all, we champion professional transparency and open communication. We know that when you call us for commercial restoration, you are entrusting us with your greatest asset. We are committed to earning that trust, starting with a free visual inspection (for property owners only). 911 Restoration also works with all insurance providers and offers a free insurance consultation so you don't have to waste precious hours chasing down your provider for answers.
Whatever you're going through, 911 Restoration is your key to a quick recovery. Call now.
24/7 Commercial Water Damage Restoration in Alpena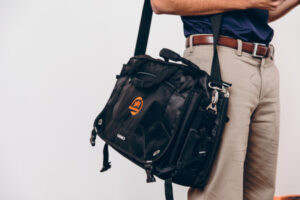 We respond to all water damage restoration calls as if it were our own property at stake. Our technicians understand how urgent your water damage emergency is. A prompt response is crucial for avoiding major and costly damages.
This is why we guarantee a 45-minute arrival time. Even if you call us on a weekend or in the dead of night, our water damage restoration crew will be at your door in less than an hour.
When they arrive, they assess the situation and devise a strategy for quick recovery. In the case of extensive flooding, they might pack out and store any items or inventory at risk of damage. This step avoids additional loss during the water damage restoration process.
We offer several different emergency flood cleanup services. These include:
Water extraction
Sewage removal and sanitization
Leak detection
Boarding up
Roof repair
Storm repair
And much more
The first objective is to remove all moisture from your property. Our staff follows water extraction with structural dehumidifying, using professional blowers to dry the area thoroughly. This helps prevent rotting, buckling, and mold contamination.
Some water damage incidents are extensive or complex, and in those cases, damage may be unavoidable. This is why our water damage restoration professionals conduct thorough structural testing and mold inspection. We do not conclude any job until we are confident your commercial property is up to your high standards.
If there is any staining, structural weakness, or mold development, our crew addresses those issues. This prevents you from having to juggle multiple contractors. You can focus on running your business and leave the property worries to us.
For a stress-free Fresh Start, call 911 Restoration of Northern Michigan.
Free Commercial Restoration Insurance Consultation and Claim Filing Service
When disaster strikes your commercial property, cleanup is only one of several dozen worries. As a business owner, you have to think about adapting your operations until commercial restoration is complete. You think about employee safety and customer outreach. You try to prepare for lost revenue.
At 911 Restoration, we understand how a single incident can bury you under a mountain of to-do's. That's why we're eager to take one more task off your plate: commercial restoration insurance.
Join us for a free insurance consultation. Our commercial restoration staff reviews your policy and explains your coverage in clear terms. That way, you don't have to bother with constant phone calls with your insurance company.
We also have a professional on staff to assist with the process of filing a claim. They walk you through inventory and loss itemization. In the end, we even file your claim for you and bill your provider directly. That way, you never have to worry about chasing down payments you're not even responsible for. Our commercial restoration staff takes care of it for you.
Whether you're reeling from fire damage, water damage, mold, or something far more complicated, 911 Restoration is here for you. Call us today for honest, reliable commercial restoration in Alpena, Cheboygan, and beyond.