Mold Removal in Onaway
When disaster strikes the close-knit community of Onaway, local residents band together to offer support and assistance. But with some disasters, you need to enlist the help of professionals. Luckily, 911 Restoration of Northern Michigan is the neighborhood disaster restoration company you can turn to for mold removal, water damage restoration, sewage backup cleanup, and even fire damage restoration.
Commercial and residential property owners have trusted our team for years. We're committed to offering top-notch services that give you a Fresh Start. With a 45-minute response time and 24/7/365 availability, 911 Restoration is here for you when you need us the most.
When Mold Spores Strike, Contact the Mold Decontamination Specialists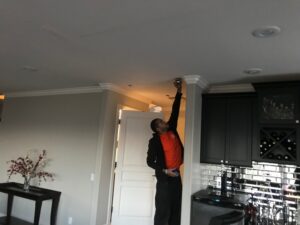 Did you know that mold can start to grow only a day after water damage afflicts your home? That's right. Excess moisture in the air will promote the growth of mold, leading to an unsightly and unhealthy problem.
Mold spores will leave ugly stains, stink up your building, and ruin the structural integrity of your property. Moreover, mold can cause numerous health concerns, especially in babies and the elderly. To protect your family, customers, staff, or tenants, it's imperative to deal with a mold infestation before it can become worse.
911 Restoration of Northern Michigan is a licensed, bonded, and insured company that can effectively handle your mold remediation needs. We have the tools, training, and techniques to remove mold spores and excess moisture from the air, fully dry your property, and make it safe once again. Our IICRC certified team of specialists offers a free visual inspection to property owners only to identify the source of the mold growth and quickly get to work.
Our mold crews are standing by around the clock. If you think your home has funky fungi lurking behind its walls, contact 911 Restoration of Northern Michigan today.
We'll Relieve Your Water Damage Woes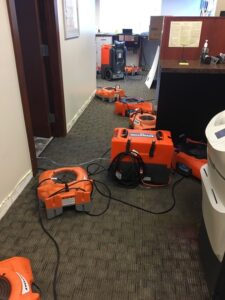 Water damage can destroy your home and be a hassle and headache to deal with. Whether caused by a severe storm, pipe burst, or ceiling leak, if you have unwanted water in your building, you need to call our water damage restoration experts right now.
We offer the following water damage restoration services, including:
Emergency boarding up

Leak detection

Sewage removal

Structural drying and dehumidifying

Winter storm repair

Emergency roof repair

Water extraction

And much more!
911 Restoration of Northern Michigan goes above and beyond to ease your stress. We understand that allowing strangers to go inside your home isn't an easy thing to do, especially after a disaster strikes. This is why we're committed to building a trusting relationship with you from the get-go. We are open, honest, and offer complete transparency throughout the entire process. 911 Restoration wants to provide you with a safe, clean building and a Fresh Start.
Even if it seems tempting, never try to clean up any type of water damage, especially a sewage backup, by yourself. Sewer water is brimming with bacteria and viruses. Exposing yourself to this dirty water can make you severely sick.
The technicians at 911 Restoration of Northern Michigan can safely and efficiently deal with your sewage backup cleanup needs. We have the proper safety suits and equipment to clean up the water without putting ourselves in harm's way.
For all of your water damage restoration and sewage backup cleanup needs, contact 911 Restoration of Northern Michigan today.
Fire Damage Restoration in Onaway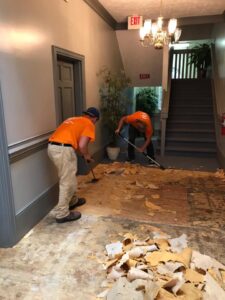 911 Restoration of Northern Michigan deals with every type of disaster there is, including fire damage restoration and smoke removal. Even after the flames have been extinguished, there is still a lot of work left to be done.
Smoke, smog, and soot can make your home or commercial property smell, can discolor furniture, and even be a threat to your health. Never attempt smoke cleanup by yourself. Call 911 Restoration so that our professionals can swiftly and safely deal with the problem.
We'll provide you with a free insurance consultation and the support you need to make it through this difficult time. We're available 24/7/365, allowing us to be on-site within just 45 minutes of your first call to our offices.
If you're looking for a Fresh Start after a disaster, you've found it with 911 Restoration of Northern Michigan. We specialize in mold decontamination, water damage restoration, sewage backup cleanup, smoke removal, and more. To learn how we can help you, call us today. We are always here to help the members of our community.