Mold Removal in Cheboygan
A lot of issues can impact a Cheboygan building owner. However, many of us don't expect an indoor flood, mold outbreak, or a fire to destroy our precious property. If you need the help of a qualified water damage restoration services company, don't hesitate to contact 911 Restoration of Northern Michigan today. Our experts are available around-the-clock to help remediate and repair the damage of water, fire, or mold. With a 45-minute response time, we'll be at your door right away to help offer you a Fresh Start and a smart solution.
One big challenge that Cheboygan commercial and residential property owners can face after a flood is a mold infestation. Mold not only eats away at any surface it grows on, destroying your prized possessions, but it is also hazardous to your health.
911 Restoration is a licensed, insured, and bonded mold decontamination company that will stop mold spores in their tracks. We offer 24/7/365 to ensure your property is quickly and efficiently remediated and repaired. Trust in us for all of your mold decontamination needs.
Mold Removal Services in Cheboygan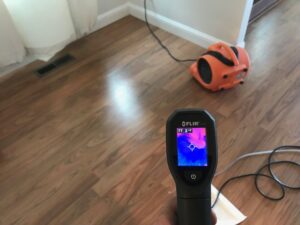 Despite how unpleasant the sight and smell of a mold outbreak are, they don't compare to how dangerous mold can be for your health. When inhaled, mold can wreak havoc on your respiratory system and cause:
Sneezing and sniffling

Wheezing and coughing

Chest tightness

Breathing troubles

Red and watery eyes

A runny nose

Bad asthma or allergy symptoms
These health issues are even worse for young children, elderly people, and individuals with a compromised immune system. To protect yourself and your loved ones, it's critical to take care of a mold infestation right away.
For all of your mold remediation needs, trust the experts at 911 Restoration of Northern Michigan. We focus all of our attention on the task at hand to effectively remove every mold spore from your commercial or residential property. Our team has the tools, technology, and training to swiftly solve your mold crisis. We use innovative techniques to wipe out all mold from your building to provide you with a safe home and a Fresh Start.
Contact 911 Restoration of Northern Michigan today for all of your mold decontamination needs.
Water Damage Restoration and Sewage Backup Services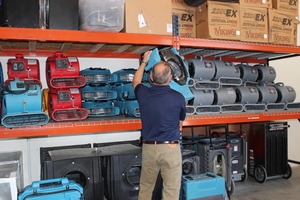 Mold isn't the only concern that Cheboygan property owners may face after an indoor flood. Whether it's caused by a burst pipe or a leaking ceiling, flood water can leave stains on your walls and furniture, put your home's structural integrity at risk, and even be full of dangerous bacteria.
It's imperative that you call in the professionals when you need water damage restoration, 911 Restoration of Northern Michigan's team will be at your doorstep within 45 minutes of your initial call to our office. From there, we'll offer a free visual inspection for property owners only in order to establish our plan of attack. We will then work quickly to restore your commercial or residential property back to its original splendor.
Sewage backup issues can be dangerous and downright deadly. Sewage water is full of all types of harmful toxins and bacteria that can make you sick. This is why you should never, ever attempt to resolve a sewage backup problem by yourself. Leave the dirty work to 911 Restoration of Northern Michigan. Our technicians are properly trained to safely clean up the mess, keeping you and your loved ones protected.
If you need sewage backup services in Cheboygan, contact our team today.
A Fresh Start After Fire Damage
911 Restoration of Northern Michigan is equipped to deal with all sorts of disasters, including fire damage restoration. Once the flames have been put out, contact our team to help clear out soot, smog, and smoke to make your home livable once again.
We go the extra mile to guarantee you feel supported during this trying time. Any type of disaster can be stressful, and this is why 911 Restoration takes a Fresh Start approach to every job we do. We want to help you enter an exciting new chapter of your life after the damage has been cleared.
If you need professional fire damage restoration or smoke cleanup services, get in touch with us today. We'll be at your location within just 45 minutes. We're also available around the clock, allowing us to help you any time of day or night.
For the Cheboygan community, 911 Restoration of Northern Michigan is here to help. Whether you need fire damage restoration or mold removal, we're the ones to call for a Fresh Start.